Shopping Cart
Your Cart is Empty
There was an error with PayPal
Click here to try again
Thank you for your business!
You should be receiving an order confirmation from Paypal shortly.
Exit Shopping Cart
SPARCC DONATION




BPW/North Sarasota made our annual donation of toiletry items for the women in the Safe Place and Rape Crisis Center shelter. Delivery was made to the corporate office on Monday, October 30th. Thanks BPW for continuing to make a difference.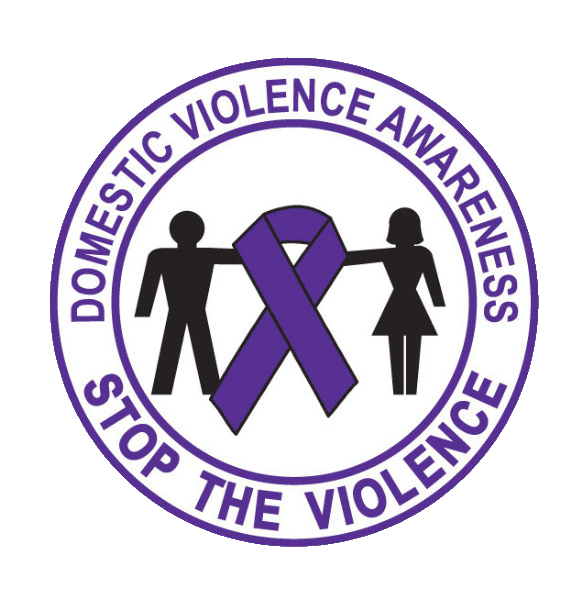 In America, one woman is fatally shot by a spouse, ex-spouse or dating partner every 14 hours. There have been 407 domestic violence gun related fatalities since January 1, 2016.
Domestic violence is the willful intimidation, physical assault, battery, sexual assault, and/or other abusive behavior as part of a systematic pattern of power and control perpetrated by one intimate partner against another. It includes physical violence, sexual violence, psychological violence, and emotional abuse. The frequency and severity of domestic violence can vary dramatically; however, the one constant component of domestic violence is one partner's consistent efforts to maintain power and control over the other.
Domestic violence is an epidemic affecting individuals in every community, regardless of age, economic status, sexual orientation, gender, race, religion, or nationality. It is often accompanied by emotionally abusive and controlling behavior that is only a fraction of a systematic pattern of dominance and control. Domestic violence can result in physical injury, psychological trauma, and in severe cases, even death. The devastating physical, emotional, and psychological consequences of domestic violence can cross generations and last a lifetime.
It is not always easy to determine in the early stages of a relationship if one person will become abusive. Domestic violence intensifies over time. Abusers may often seem wonderful and perfect initially, but gradually become more aggressive and controlling as the relationship continues. Abuse may begin with behaviors that may easily be dismissed or downplayed such as name-calling, threats, possessiveness, or distrust. Abusers may apologize profusely for their actions or try to convince the person they are abusing that they do these things out of love or care. However, violence and control always intensifies over time with an abuser, despite the apologies. What may start out as something that was first believed to be harmless (e.g., wanting the victim to spend all their time only with them because they love them so much) escalates into extreme control and abuse (e.g., threatening to kill or hurt the victim or others if they speak to family, friends, etc.). Some examples of abusive tendencies include but are not limited to:
Telling the victim that they can never do anything right
Showing jealousy of the victim's family and friends and time spent away
Accusing the victim of cheating
Keeping or discouraging the victim from seeing friends or family members
Embarrassing or shaming the victim with put-downs
Controlling every penny spent in the household
Taking the victim's money or refusing to give them money for expenses
Looking at or acting in ways that scare the person they are abusing
Controlling who the victim sees, where they go, or what they do
Dictating how the victim dresses, wears their hair, etc.
Stalking the victim or monitoring their victim's every move (in person or also via the internet and/or other devices such as GPS tracking or the victim's phone)
Preventing the victim from making their own decisions
For anonymous, confidential help available 24/7, call the National Domestic Violence Hotline at 1-800-799-7233 (SAFE) or 1-800-787-3224 (TTY) now.
***************************************************************
Domestic violence doesn't discriminate
We feel safer when we think domestic violence happens somewhere else to someone else. In reality, domestic violence occurs in our neighborhoods and in our families. Anyone can be a victim of domestic violence, regardless of race, age, ethnicity, sexual orientation, or economic status. Abusers control and terrorize our daughters, bosses, sisters, friends, and even our sons – who are most often abused by their male partners and sometimes their female partners.
There is a myth that women who are victims must have low self-esteem, but this is exactly that: a myth. My aunt was a trail blazer. She went to medical school when most women were told that their career options were limited to nurses, secretaries or teachers (three honorable and critical fields, but a narrow list at best). When my aunt was assaulted by her former partner, she tried to get the local justice system to hold the offender accountable. When the justice system failed her, she moved 500 miles to keep her and her children safe. She testified in front of the state legislature to help improve a system that would create a safer world with effective and real protections for victims and their children.
Never doubt that all survivors are incredibly strong. They get up every day knowing that the person who should be most supportive will likely spend the day threatening to harm the children and pets, controlling and monitoring their activities, and verbally or physically abusing them. Victims get out of bed every day despite the odds against them to persevere, raise their children with love, and make the world a safer place for the next generation.
Let us all continue to do our parts to make the world safer for our aunts, colleagues, neighbors, and the next generation. While there are so many good causes, rarely will you find an issue that impacts 1 in 4 women. It is likely that someone in your neighborhood, office, or extended family is in danger right now from an abusive partner.
/